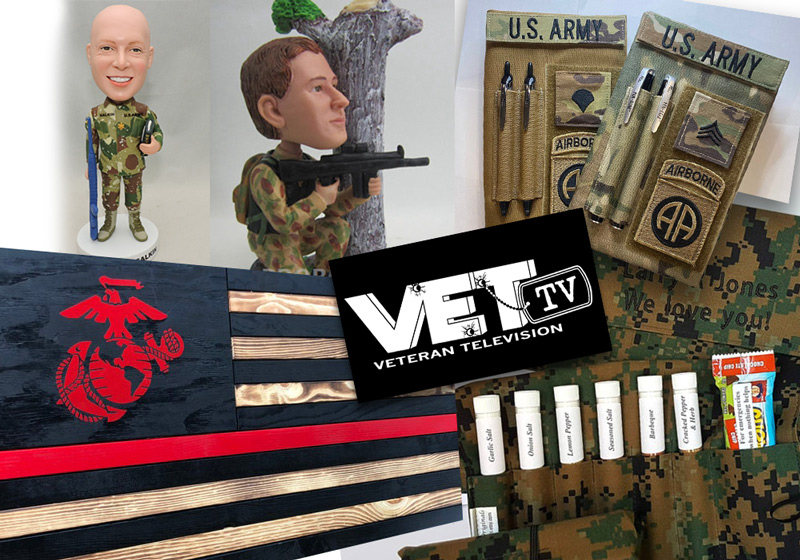 Military Boyfriend Gift Ideas
Unique Gifts 4 Guys — Ready for some cool military boyfriend gift ideas? Whether he's a U.S. Veteran or still on active duty, finding gifts for your military boyfriend can be difficult. Thankfully, here I am 🙂 As a Navy Veteran, myself, I might be able to shed a little insight. If you come across any good military boyfriend gift ideas, shoot me a comment at the bottom of this page!
Military Boyfriend Gift Ideas
Custom Bobble-Head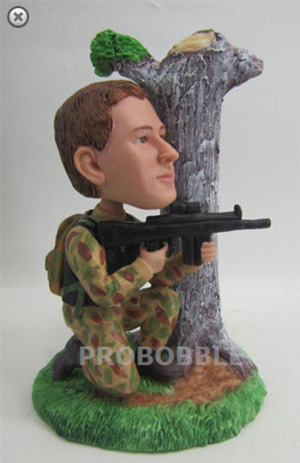 To be quite frank, the best gift you can give your military boyfriend is a custom bobblehead made to look just like him! A tiny version of himself in uniform! There are so many body options, you have to take a look at pro bobble and click on the military link to the left…  It's a perfect way to show him how much you love him, by giving him a piece of himself…because we all know he's way too into himself  sometimes LOL. Gotta stroke the ego, but hey, it works!
Bobblehead Coupon Code
But here's the deal. You can get a 10% off coupon code for a custom-made bobblehead if you sign up to my newsletter (I wont spam you)…
OR take 5% off using this coupon code: 5PUG4G
 at probobble.com
Veteran Television Subscription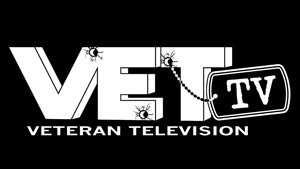 If you're looking for a gift for your Military Veteran or active duty, Veteran Television has some of the raunchiest, laugh-out loud military content around. Their mission? Saving lives. PTSD is real, and the shows at Vet TV bring the viewer back to their military experience in the most irreverent way… and it just sooothes their soul… and brings out LOTS of laughter…just a fair warning..it may not be your type of humor. Think of the boots on the ground soldiers of Afganistan. Their twisted humor keeps them sane. Vet TV brings you the same type of dick jokes, in a Netflix binge-watch sort of way. It's a perfect gift for military boyfriends at only $5 a month or $54.99 a year.
Check out Etsy! There are sooo many good military boyfriend gift ideas on etsy, you really have to check it out for yourself. Just search for "military gifts" on Etsy..Here are a couple that I really liked:
More Military Boyfriend Gift Ideas
Spice Wrap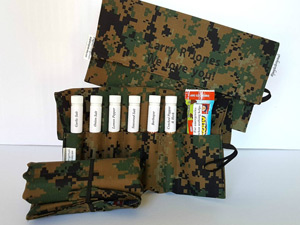 You can give him something more practical if he's out in the field…something I found on best present guide…spices in a roll-up kit. Now, deployment can be hard enough, but MRE's in the field can be downright bland. Spice it up! Finally a practical gift for your boyfriend, husband or brother.
OCP Book Cover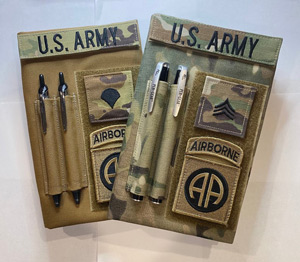 A place to keep his expensive pens, because you know he's always losing them. "Only fits the green army notebook".
Patchs not included
Handmade book cover
Water proof fabric
Heavy duty nylon
Made in U.S.A.
Custom Wooden Box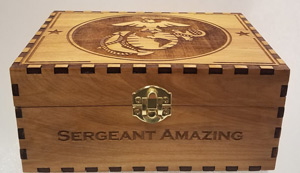 Hand-made birchwood boxes celebrate the men and women of the Armed Forces.
"Made with time honored finger joints and finished with shellac to bring out the beauty in the wood, these boxes will be a perfect gift to display on a desk, table or shelf in any office or living space."

Black Marine Flag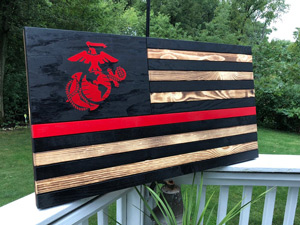 "All of our flags are hand made, hand burnt, and shipped by us out of Chicago, Illinois!
The best part about our flags being hand made is each flag is unique in its own way! We search for wood with character that will POP once we torch the grain and knots. No two flags are identical!"

Military Challenge Coin Box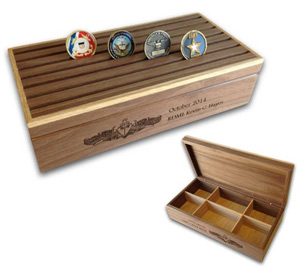 "When you PCS or move to another location …you'll NEVER LOSE your coins in transit!
Made from Alder Wood and Walnut Wood accents with barrel hidden hinges. Holds up to 42 standard size coins.
Personalized Engraving Included."

Last Military Boyfriend Gift Ideas:
Ammo Bottle Opener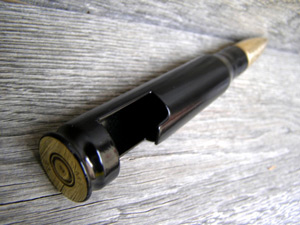 Hand crafted .50 caliber bottle openers made by Military Veterans. The staff at Bottle Breacher used to use .50 caliber ammunition to defend our country down range, they now use them to provide the best man gifts, groomsmen gifts, and promotional products on the market. As Seen on Shark Tank!
Amazon has a TON more companies that make the same thing, but not with the same amount of love.