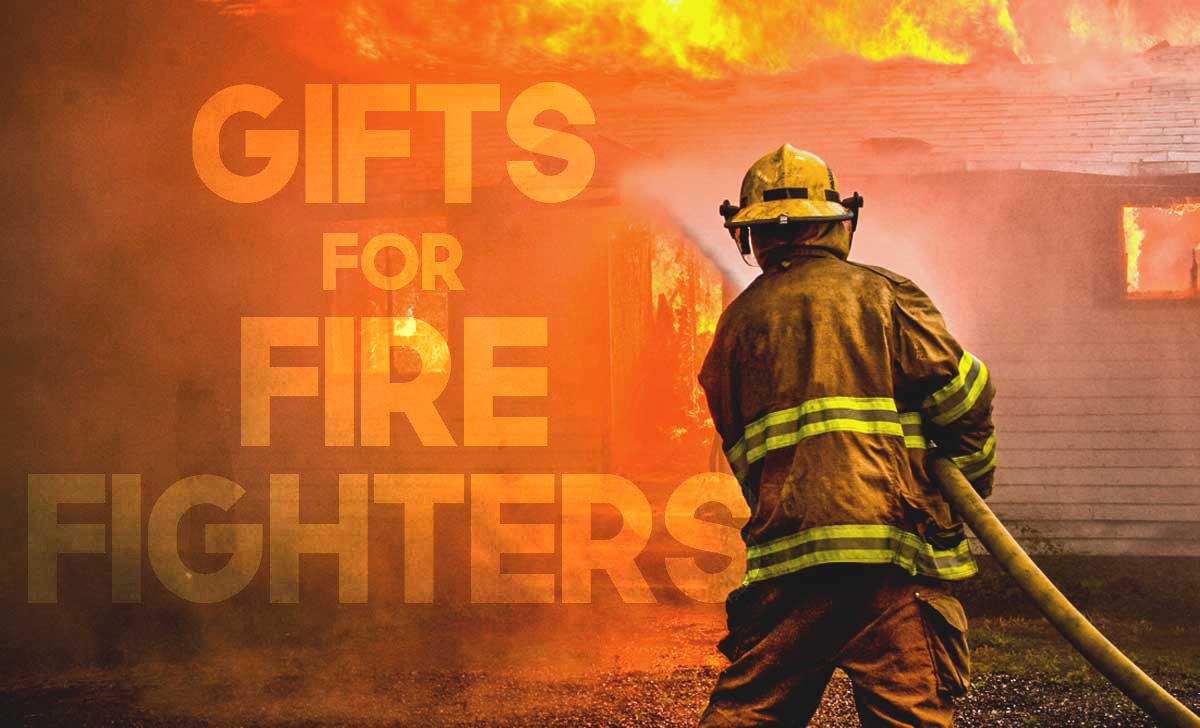 Unique Gifts for Firefighters

Finding unique gifts for firefighters can be a challenge…There is a lot of firefighter gifts out there, but the best one must be something that can benefit the whole family…and…his aroma LOL… "It smells like a wildfire in here…dad must be home…" Let me introduce you to a solution made just for firefighters:
A friend of mine from my military days now makes charcoal-based soap & shampoo/body wash specially formulated for firefighters to get rid of the carcinogens and toxins from their skin after going into smoke-filled buildings. She's part of a firefighter family and a smart entrepreneur.
There are a few ways to get FLAME Natural Decon to your firefighter… monthly subscription boxes make the price much cheaper and come with a couple of other goodies such as stickers or wine glasses or a shirt. A truly unique gift for a firefighter! Take a look at your subscription box options: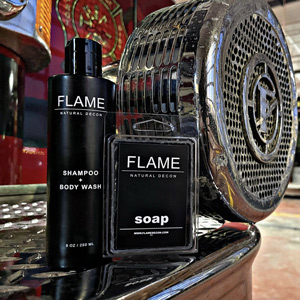 Decon Soap of the Month – A new scent for every season!

Job Town – FLAME Decon teamed up with Black Smoke Sticker Co to bring you the ultimate firefighter decon box, with a side of badass fun!

Fire Wives Society – Created for the women of the fire service. If you're a fire wife, fire girlfriend, or firefighter these boxes are for you!

Firefighter Cancer Advocacy Program –  Help create an environment where everyone knows the decontamination process and is taking those steps after each fire call.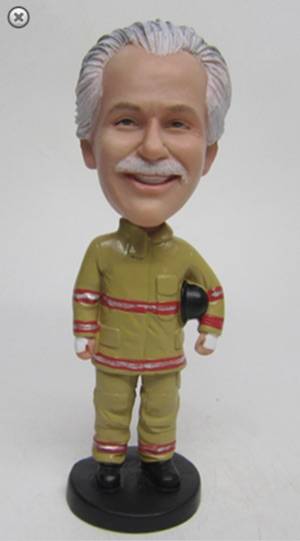 They are going to flip when they receive their very own personalized bobblehead…complete with firefighter uniform. Made of fine polymer clay – by hand – and it's not painted… That's the actual color of the clay! Shipping times can be a bit long, so be sure to plan and order ahead. Rush shipping is available but can be pricy.
Lucky for you, I have a 10% coupon code for probobble.com
Website: Probobble.com
Probobble coupon code: 10P4
At checkout, add the code and get 10% off on us:-)
Before shipment, they will send you proof of their work, and you can give them guidance on if you like it or not. Once approved, it will be shipped off!
Makes a great addition to their desk or bedroom.

More unique gifts for firefighters:
More Unique Gifts for Firefighters include this retired fire hose exterior and neoprene lining. It fits all standard cans and bottles. They have removed the bottom seam which allows the can cooler to sit stable on a tabletop surface. No two can coolers are alike since they are made from old and retired firehose… the colors and markings will vary – they will not appear just like the ones pictured. They will be awesome though!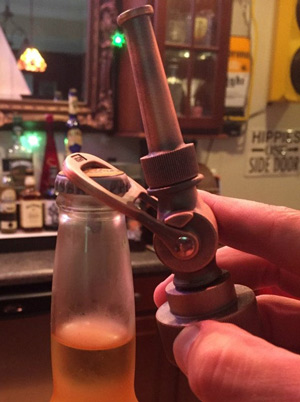 This Historic Antique Fire Nozzle bottle opener was inspired by the Elkhart Brass Manufacturing Company nozzle of 1917. The 'open' and 'closed' shutoff handle operates to open any bottle and help put out your fiery thirst! The nozzle weighs an impressive 10oz. and is 6 inches long. This is one thing you just can't pass up, whether it's for you or the guys at the house. Personalized engraving available.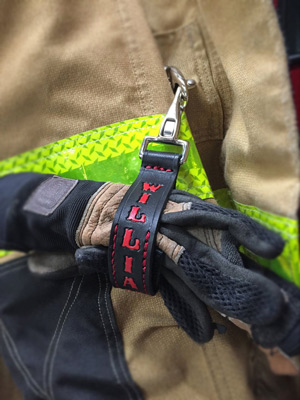 These personalized glove straps are the perfect gift for the firefighter in your life so they won't lose their gloves! Each strap is made from high-quality, thick leather. Stamped with the firefighters name or the name of his / her fire department and dyed/painted to the desired colors. These glove tamers are unlike any others. They will last for a very long time. The thick leather along with the high-grade velcro will keep their fire gloves safe for many years.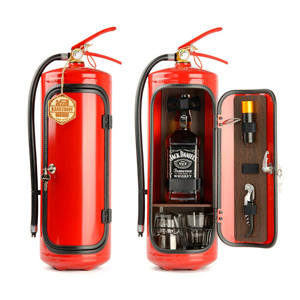 The mini bar is hand-made from a steel cylinder designed for a real fire extinguisher. Inside the mini-bar fire extinguisher 10L there is a shelf that allows you to fit a fairly large bottle – Jack Daniel's 1 L, Jägermeister 1 L or Jameson 0.5 L (The maximum bottle sizes: height 11.8 in (30 cm), diameter 4 in (10 cm)), as well as gives you a place for your glasses and accessories.
The set includes:
• Glasses 7,5 oz (220 ml) – 2 pcs.
• Flashlight (without batteries).
• Corkscrew.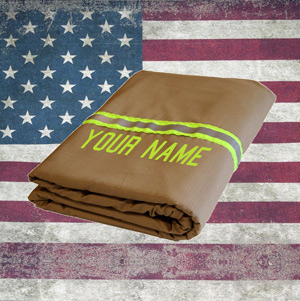 Show your Firefighter pride with this warm Firefighter Station Blanket personalized with the name of your choice. This blanket is the perfect size for your twin size bed or your Safety Nap on the recliner, it will be the talk of the Station! Choose from different colors to match your local Department gear. This Blanket is handmade and ready to ship in time for Birthdays, Father's Day and Christmas!
MATERIALS: Top Fabric is a Cotton Poly Ripstop with Lime-Yellow Reflective trim, and super soft Fleece underneath. Blankets are available in both Tan and Black.
MEASUREMENTS: Blankets are approximately 60" Wide and 80" Long.
Did you find a cool firefighter gift? Tell us!
What do you think are the most unique gifts for firefighters?
Let me know in the comments below!