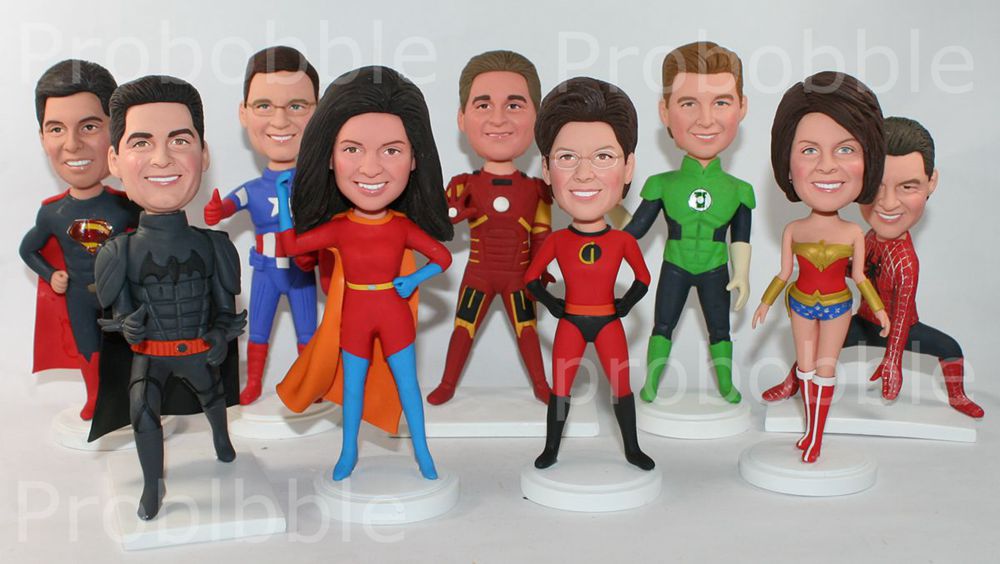 Personalized Bobble Head – Coupon Code for 10% off
Unique Gifts 4 Guys — Out of everything I've seen so far, this has to be my number 1 pick for unique gifts for guys. A custom bobble head! It's just so cool… It's a hand-made personalized bobble head with YOUR head on it! If you're giving this as a gift for him, He would surly love it…how can he not? It's his face! Pretty cool. I want one! What do you think? Would you buy this as a gift for him? I have a probobble coupon code for you at the end of this post! Welcome!
Pro bobble coupon code!
Get 5% off your order!
Probobble.com 5% Discount coupon code: 5PUG4G

Want 10% off? Type in your email on the sidebar and I'll send you the probobble.com coupon code!
**TIP: Order early! It can take 3 weeks for delivery. There is a rush delivery option.
Custom Bobble Head Prices
Price ranges from $60-$80 for one person, or  $122 for two people. You can choose to have the head bobble, or not bobble….But isn't a bobbling head the whole point?? But it's up to you!
The process seems simple…Upload your photo, choose a body style, approve the proof & check the mail! I can't wait to order a bobble head of my own and see what the quality is like…once I do, I'll upload photos and show you what it looks like!
I found one place online that has reasonable prices and a huge selection of body styles… and even a small discount (probobble.com coupon code below).
1. 100% Satisfaction Guaranteed
2. Buy From Bobbleheads Factory
3. 4000+ Body Styles
4. Free Proofing & Modification
5. Quick DHL Express Delivery

Coupon code:
I have a 5% off coupon code for you, from the friendly folks over at Pro Bobble:
Discount Probobble.com coupon code: 5PUG4G

Website: www.probobble.com
Sign up for a 10% probobble.com coupon code…enter your email on the sidebar!
If you order one, I want to see it! Shoot me a comment below and let me know what you think!