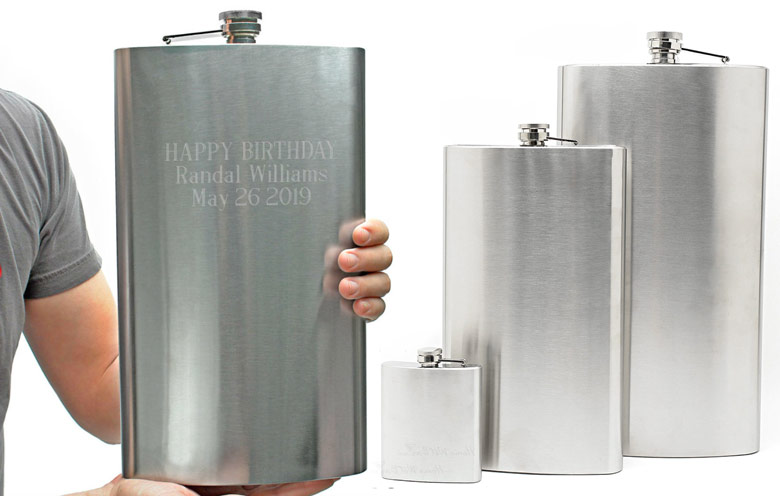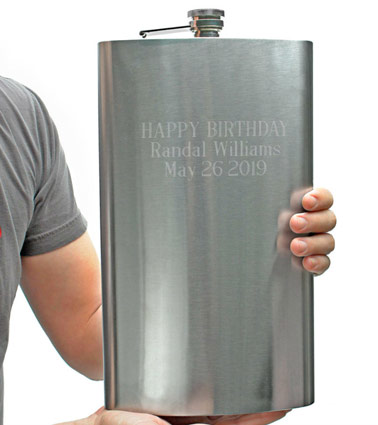 Unique Gifts 4 Guys — Imagine a flask that can hold an entire bottle of booze…Now wake up, because this is reality! You will be the life of the party when you bring out your ginormous sasquatch flask.
With a full gallon of alcohol, you won't soon run out…and you get this personalized, with your name, special occasion or date..so you'll never forget.
You can also get them regular sized, but what fun is that??
Check them out here.