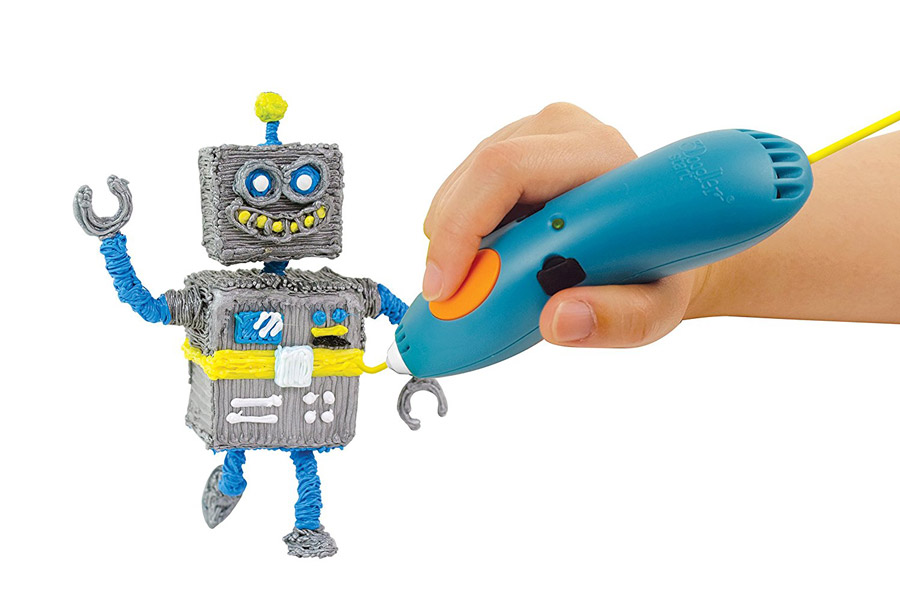 Unique Gifts 4 Guys – Draw in 3D! This pen takes in plastic filament (included), melts it, and it flows out the other end, allowing you to draw off the paper! Literally, draw in the air and create any object you can think of.
There is a child version (3Doodler) and adult version (MYNT3D). The child version won't burn you if you touch the tip, but you have to buy special plastic filament. The adult version tip gets really hot, but you have more control of the speed, temperature, and any standard PLA or ABS filament will work, typical of any 3D printer.
There are many different 3D pen styles and brands…these two I have used, and have had no issues with.