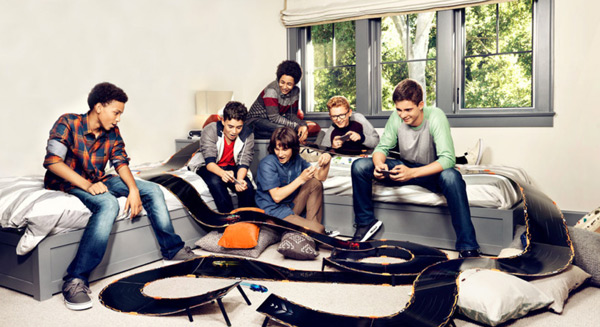 Anki Overdrive Battle Racers
Unique Gifts for Guys — Take car racing to the 21st century, and control these "Robotic Supercars" with your phone! Battle your friends or AI control vehicles. Build up to 8 different tracks with the starter kit, and even more with the track expansion packs.
Track snaps together easily with magnates. You can customize your Supercars speed, weapons and defenses through in-game upgrades. Cars take 8 minutes to charge for 20 minutes of use.
STARTER KIT INCLUDES:
2 Robotic Supercars
6 curved track pieces
4 straight track pieces
2 riser pieces
1 four-car charging system
1 tire cleaner

Extra car add-ons:
Extra Track add-ons: