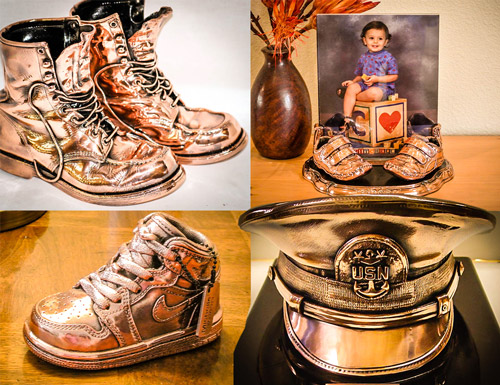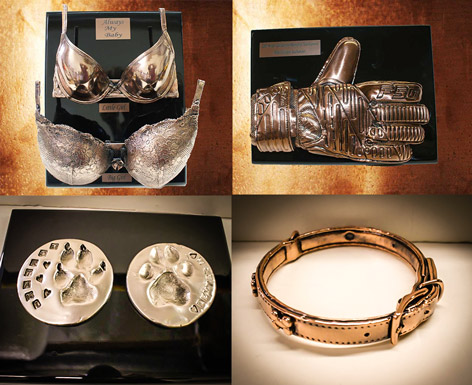 Unique Gifts for Guys – Turn that keepsake into a forever bronzed collectable! Bronzery.com can immortalize baby shoes, Military boots and covers, dog collers and paw imprints, bras and gloves. Your options are limitless!
What would you have bronzed??
Choose from:
Gold
Silver
Bronze
Pewter
Expect to receive your keepsake 6 weeks after ordering, so plan ahead! Rush delivery available.
"Preserve what's priceless."