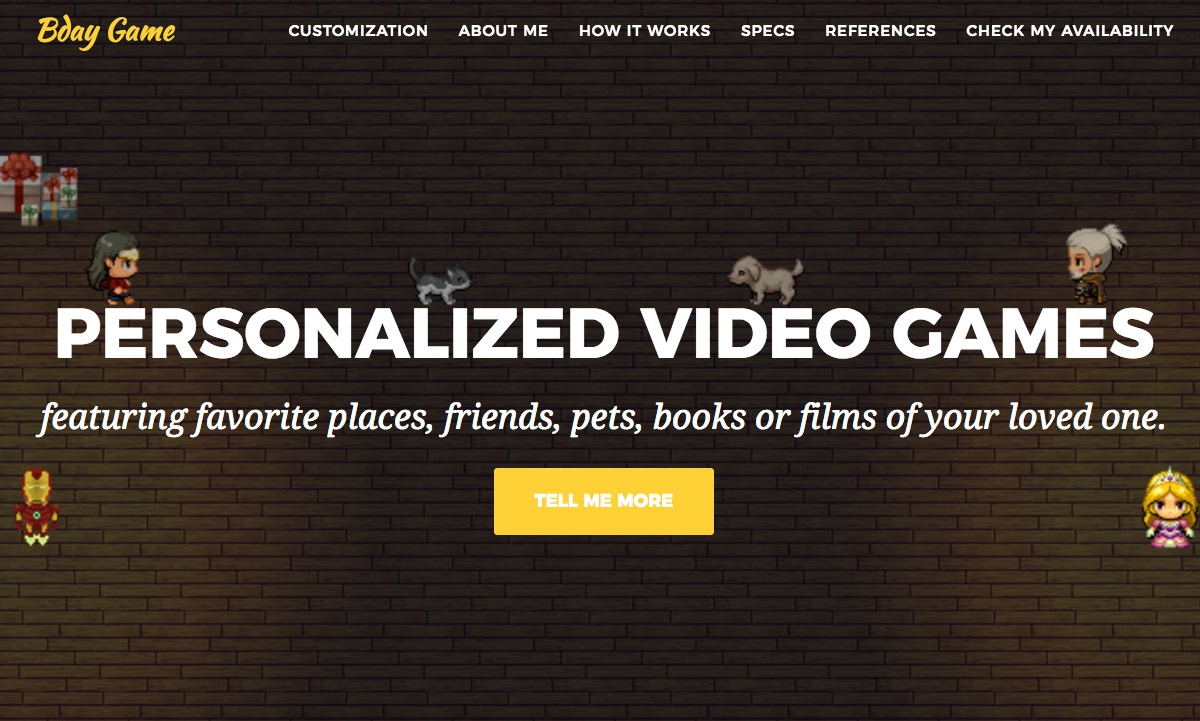 Unique Gifts for Guys – Have you ever wanted to star in your own video game? Well now you can! Peter, over at bdaygame.com, works in the gaming industry during the day, and creates personalized video games for people like you, at night! What a great gift idea for anyone! Not just gamers! I'm not a gamer, but it would be the coolest to have me and all of my friends and family be a part of the video game storyline!
Here is what you'll get:
An original pixel graphic computer game with 30-60 minutes playtime made just for your loved one
Supported platforms: Windows 10, Mac OS, other upon request
Delivery time: 4-8 weeks
Cost: $100-$250 depending on the difficulty
Respect for your privacy. All information you provide won't be misused or shared with third-parties.

UPDATE

I love the custom video game niche so much, I am now the proud owner of personalizedvideogames.com where you can find the perfect game designer to fit your needs. Petr does great work, but there are other types of designers who create other types of games, too. I am bringing them all to one place, so you can make the game of your dreams!
You can make a profile and contact these game artists. Zero in on the one right for your project, and they don't get paid until they complete the project to your satisfaction!
Conversely, Video game designers and artists can make a profile, and then create as many gigs as they'd like…for all the different types of services they offer. Check out personalizedvideogames.com to make that game you've been thinking about!!