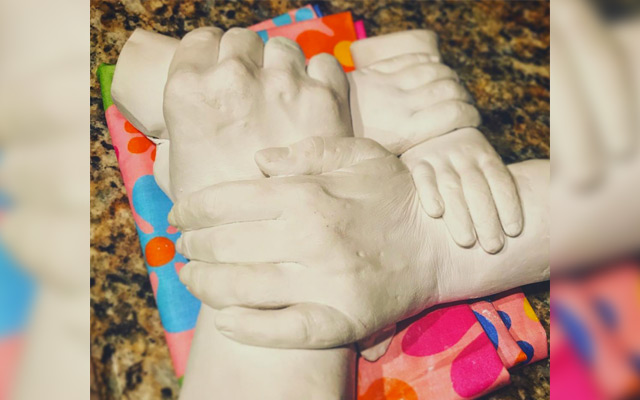 Unique Gifts 4 guys –  Capture every line, wrinkle and fingerprint of the whole family! This DIY Plaster Casting Kit is a great way to keep family memories alive forever in stunning detail! Includes directions and everything you need to get the job done.
It does take a little prep time, a big table and a little patience, but it's well worth it, because it lasts forever!
I got my mom this for mothers day, and cast my sister, me, and my niece (3) and nephew (5)..and it turned out excellent! Be sure to read the directions fully before starting. Let me know how it turns out! Post an update here!