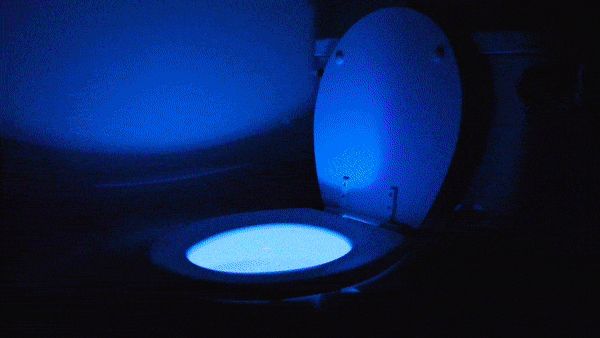 Unique Gifts for Guys — I know what you're thinking..this toilet bowl night light is pretty stupid. A waste of money…BUT WAIT! Have you tried it, yet? My sister got me one for my birthday this year and I am surprised to say I really do love it. I use it every day…many times a day, even! I like to change the color every 3-4 days or so…why not?!
Keep the bathroom lights off when you go for that midnight pee, and let the toilet guide the way!
There are two modes: Alternating color or you can click the button to freeze it on any color you'd like. Its a whole new bathroom experience every time you change the toilets' color!