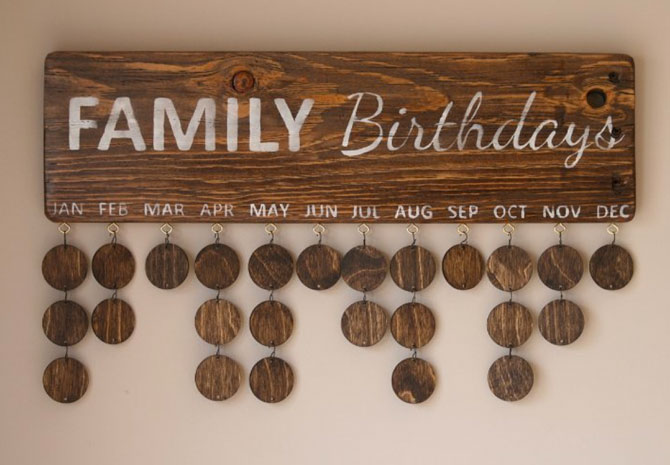 Unique Gifts 4 guys — Never forget another birthday! Display your whole families birth days on the wall for everyone to see. This gives you a visual representation of whose birthday is when.
My sister made one of these for me, and I love it! It makes remembering birthday's and other important dates a breeze.
Just grab a sharpie (black, white or silver) and write the date on one side, and the persons name on the other. You don't realize how many birthdays you recognize until this graph is staring you in the face.
---
---