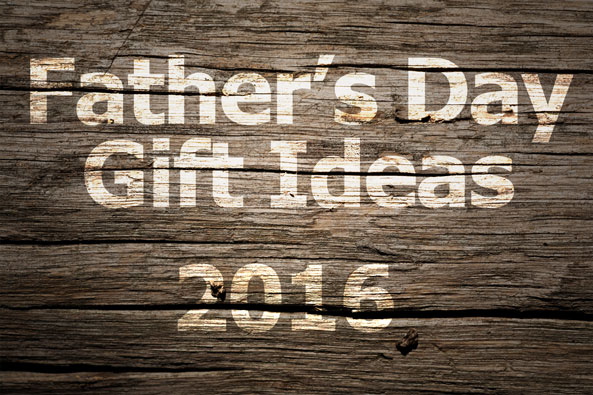 Father's Day Gift Ideas 2016
Unique Gifts 4 Guys — It's not easy finding the perfect gift for Dad. Luckily, I have a few Father's Day gift ideas up my sleeve. This is my top 16 Father's Day gifts ideas.
Do you have any suggestions? I am all ears. Help me compile a better list for dads! Comment section at the bottom. I will gradually add to this list, so check back often!
Please LIKE us on Facebook and receive great gift ideas in your Facebook feed!
Top 16 Gifts for Dad:
---
5 Dollar Gifts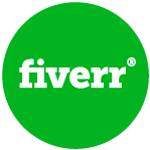 Need a cheap gift pronto? The folks over at Fiverr offer hundreds of personalized works-of-art, delivered to you within a few days, starting at $5. Family drawings, custom songs, personalized animations… Browse everything fiverr has to offer and find the perfect gift for dad, that he'll love! There is an entire gift section on fiverr (on the top horizontal menu)…
If you don't have a Fiverr account, you're first $5 is on me!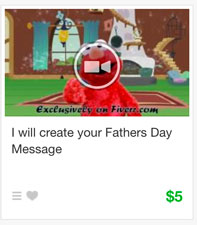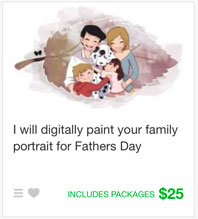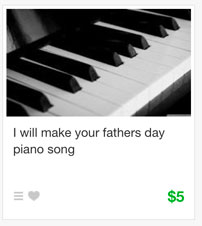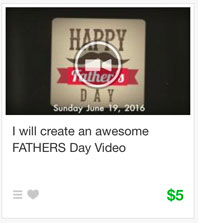 ---
Budsies – a Mini-Me for Dad!
Dig out your favorite photo of dad and bring it to life! Everyone will love dad's mini-me! You might even have to pry it out of the kids claws while they're sleeping…
I just imagine military kids, with their dad away for months at a time…they can still have a piece of their dad at home, and feel safe.
It does take 4 weeks to custom make, so be sure to order early. And, I think the $79 price tag is well worth the craftsmanship, if you ask me…I want one of myself!
You can also turn your child's drawing into a stuffed animal. Really amazing!
---
50 Caliber Bottle Opener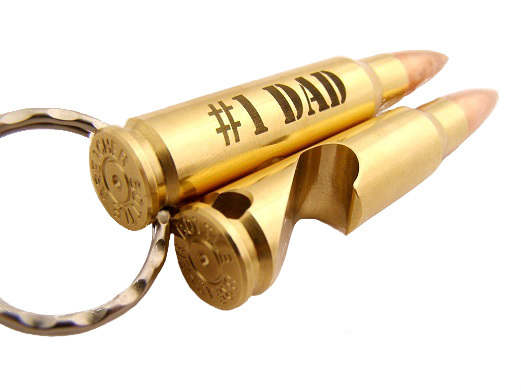 The bottle isn't going to open itself…Give dad the cool tool that he needs to get an arm workout…arm up, sip, arm down, rest. repeat.
Its called the Bottle Breacher, and its a solid brass 50 caliber ammo bottle opener.
It comes in many different colors and is fully customize-able…write your own message for a truly unique gift for dad.
The Bottle Breacher was featured on Shark Tank, made by a former Navy Seal.
$10 off $50 or MORE at Bottle Breacher! Valid 5/1 – 8/31. Use Code BREACHSUMMER10
---
3D Virtual Reality Headset
Imagine putting on these goggles and transporting yourself to the Cayman Islands, or flying with the blue Angles! or anywhere you can imagine… It's truly incredible technology!
All you do is slip your iphone or android phone into the front cover of the goggles…and that's it! Then you can look up, down, left, right…in all directions…and it feels like you are really there! Wear your eye-glasses comfortably…
I have this exact headset and its very comfortable, adjustable to fit your head, and easy to use. It comes with a bluetooth controller, to control your phone while you're in la la land! Let dad escape the family and reality for a few minutes!! He deserves it!
---
Raspberry Pi 3
Something you had no idea existed, that you might desperately need! With devices like the Raspberry pi 3, you don't need to pay for cable or satellite any more. This device will have all the TV shows and movies you'd want to see. Everything on Hulu and Netflix is on here. Movies that are still in theaters..Every single TV show that has airs….odds are, its on here.
It is slightly technical..You must install the Kodi Operating system first, and then install the TV addons app.But nothing your dad cant handle.There are many YouTube videos that walk you through the process step by step. I have the raspberry pi 2, and love it. I watch anything I want, when I want!
This is completely legal, btw. They were selling very similar devices at the San Diego state fair last year. Companies just can't sell the devices with the Kodi OS already installed…that's why you have to do it yourself. Dad will certainly love his Raspberry Pi 3.
HINT: You can download the Kodi OS on your laptop or desktop for free! Then hookup your laptop to your TV and you have the same thing as this device. Check it out here.
---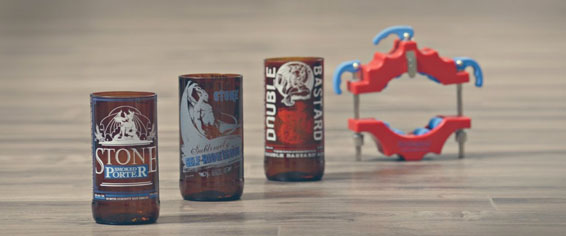 Kinkajou Bottle Cutter
Recycle all of those beer bottles into drinking glasses! So cool! I've made these the hard way, and could have really used this device…it makes the process a cinch!
Use the roller-clamp device to score all the way around the bottle…pour hot and cold water on the line, and it will POP off…hopefully evenly..then sand the edges and you're done! Comes with everything you need to make hundreds of new drinking glasses for all your friends and family. Dad will love the Kinkajou Bottle Cutter!
---
---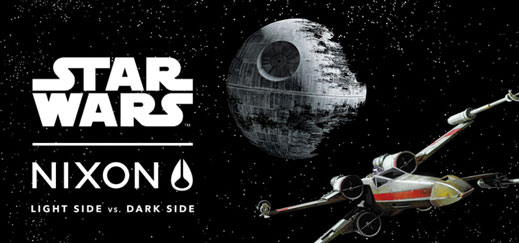 Star Wars Nixon Watch
If your dad is a fan, then these Star Wars watches look pretty impressive. Would you go for the light side? or the dark side? There are so many to choose from, good luck settling down on just one. You might need to buy a couple, just incase.. They are called Star Wars Nixon Watches, and I'd be a great gift for the star wars dad!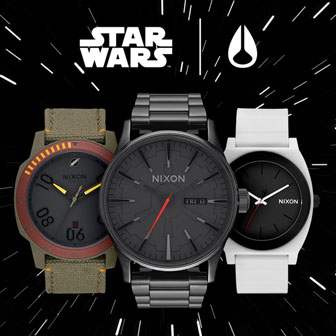 ---
Personalized Bobble Head
Superhero dad? Tell me he wouldn't love this. You know he would. His face would be hand-crafted on the body of your choice…with over 4000 to choose from. A truly unique gift for your old man.
Coupon code:
I have a 5% off coupon code for you, from the friendly folks over at Pro Bobble:
Discount coupon code: 5PUG4G

Father's Day Gift Ideas 2016
---
Beard oil
For the dad who doesn't need to shave, but wants to look civilized. Moisturize those beautiful chin locks with a little beard oil, and it will soften right up…and prevents knots! I prefer non-scented oil, and have really liked the Jack Black Beard Oil my boyfriend gave me. Untangles the beard, smooths and straitens.
---
Omega Juicer

Help dad live a healthy lifestyle! Its the gift that keeps on nourishing! The "Omega J8006 Nutrition Center Juicer" is a masticating juicer, meaning it crushes the juice out of the fruit…
This is superior to other centrifugal juicers because the Omega doesn't heat up the juice due to friction(as the others do) thus, losing out of vital nutrients. The crushing motion creates no heat, and you get all the nutrients expected! I have this and love it! It also makes peanut-butter and pasta! Who knew!
---
360 camera – Ricoh Theta
This is a camera that captures in every angle possible. 360 Degrees. When you play the video back, you can look up, down, left, right, as if you were right there! Take a look at the video I shot, below. It was the last episode of American Idol in Los Angeles, and my friend and colleague Kathleen Bade got a chance to chat with her hear-throbs, Harry Connick Jr. I capured that moment on the Ricoh Theta 360 camera.

---
Pixel Stick – Light painting!
Paint with light and create something truly unique. Every exposure is a work of art. The Pixel-Stick is an amazing Photography tool that has 200 RGB LED lights that display photos pixel by pixel, creating that image on the frame. Take a look at the video below and see what Pixel-Stick can really do.
---
3D Printer
They're coming down in price…It's pretty affordable now, to have a 3D printer in your living room…create anything you can think of. These are two of the cheapest 3D printers on the market, but they certainly pack a big punch. Create parts, gears, toys, action figures, print missing pieces…Anything that comes to mind. Your old man wont even know what say when he gets a 3D printer for Father's Day. What would be the first thing he's make??
---
Beer Making Kit
Never run out of beer, because you can just make some more! Comes with everything you need to get the beer flowing down your gullet. 6 Gallon glass fermenting Carboy. Designed for a 5 Gallon batch of beer. Just add any recipe kit. Oh, so it doesn't come with everything needed…you still need to get the ingredients to make the beer!! But this is all the hardware you need to get you started. Dad will love his new beer making kit.
---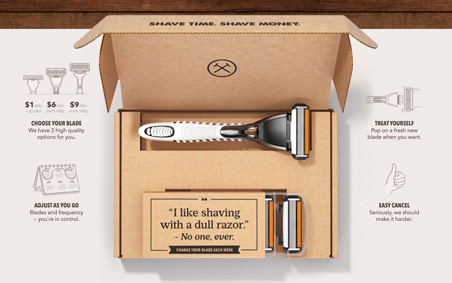 Dollar Shave Club
He shaves…Everyday. The Dollar Shave Club will keep him stocked with fresh razors every month! Choose from three different razor price ranges: $1, $6, $9. We pause our order many times though out the year because we don't go through them quick enough. But I love getting sent fresh razors when I need them. Quality razors and handles. I highly recommend this for dad.
---
Emergency Clean Water Bag
Always be ready with clean water, where ever you are. Collect water from a creek, or other local water source, pop in a purifying tablet, wait 30 min, and drink. Comes with a water filter, to purify the water even more. 2.5 gallon bag, big enough for a family. Its called the DayOne Response Waterbag.
---
BACON!!
Start with the The Majestic Pig Cracked Four Pepper Bacon and work your way toward the bacon gift baskets for dad! Baconfreak.com is chocked full of all the bacon your dad could handle… Sooo, does that mean you have to cook it for him?? Probably. Be prepared to break out the skillet. This is some monster thick peppered bacon! If by chance dad is on a slight health kick, might I recommend scrolling down a little bit, to the Omega Juicer!
---

TacPack
Give dad the gift of tactical gear subscription! New surprises each month with gear didn't even know you need. Usually contains $70-$100 worth of gear. Packages ship between the 15th and 16th of the month… You may also cancel anytime with out any questions. For the tactical dad, TacPack a great Fathers Day gift idea!
---
18-in-1 Multi-Tool
Never go without the basic tools you need! Be the hero who can tighten the tiny screw on a pair of glasses, open a can of beans or peel a carrot…AND its TSA approved, so you don't have to worry about getting stopped at the airport. Hopefully they'll skip the cavity check this time, though!
From the website:
"This perfectly flat multi-tool packs six wrenches, four screwdrivers, two rulers, a cellphone stand, a bottle opener, a can opener, a letter opener, a box cutter, and a fruit peeler into a single piece of steel the size of a credit card."
Or if you need MORE tools… How about the 26-in-1 multi-tool?
---
Ask me about my….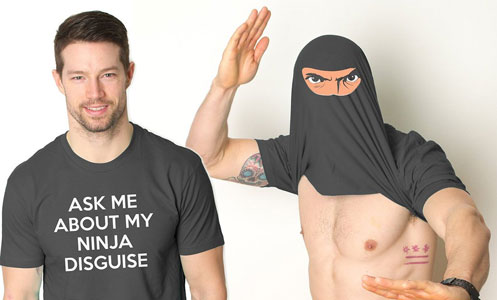 Break into an original costume on command.. Flip your shirt over your head (guys only!) and whala..Your a ninja…a Polar Bear…a T-rex…A unicorn… Goat..DARTH VADER. You choose! No one will see this transformation coming, and your costume will be a smash hit.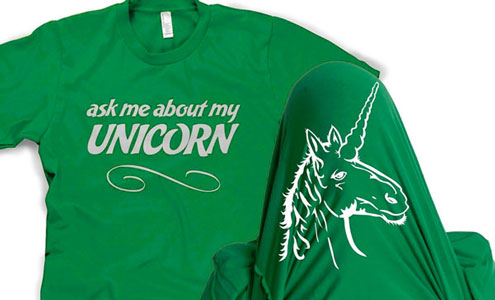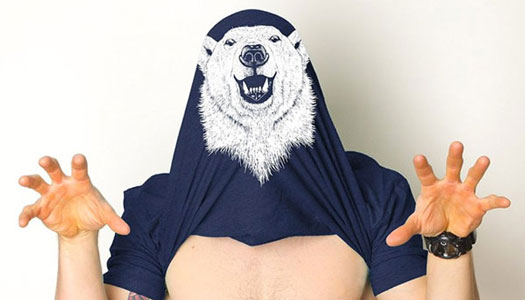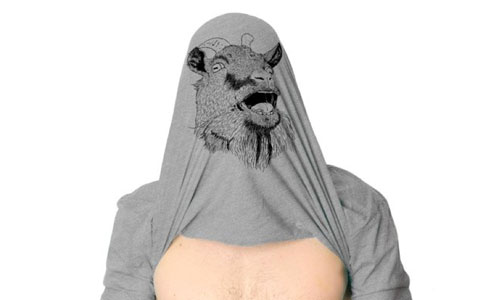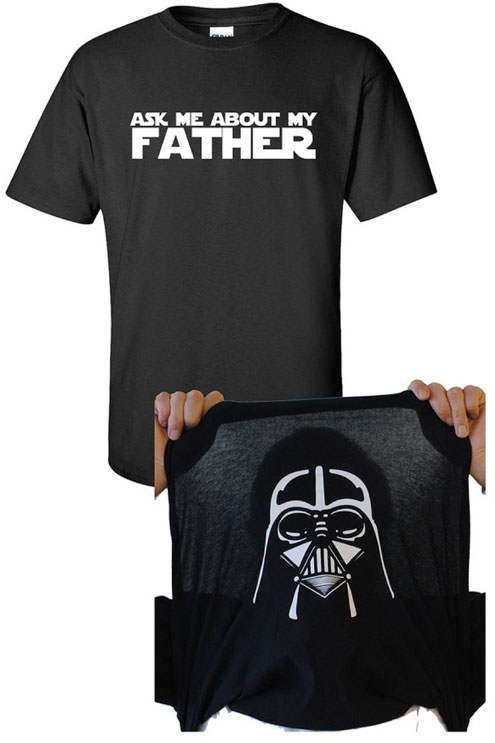 ---
---
Whats your Father's Day Gift Idea? I would love to know! Tell us in the comments below:
[fblike]