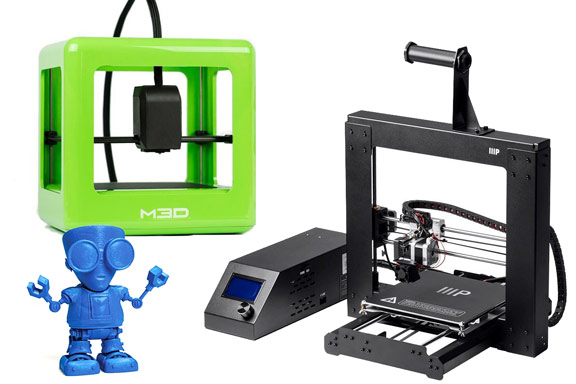 Unique Gifts 4 Guys — 3D printers are now mainstream! This technology can create tools, parts, games, figurines, you name it. You'll be amazed! Seriously…
Print a broken part…or create something new! Print your very own prototype for something that doesn't even exist yet! That's the exciting part about 3D printing…You can create something new in the comfort of your home, without having to call up china to make it for you. Some printers can be on the pricey side, but the average guy doesn't need all that!
The most affordable 3D printers I found is the Anet A8. At $219 on Amazon, I think that is pretty reasonable, considering what it can do. It would be a great gift for your man…I know he would love it. He'll never stop printing! It'll keep him busy for a while 😉
Cheapest places to buy an Anet A8 3D Printer:
Gearbeast is usally a cheap place to buy an Anet A8! (I've heard of long shipping times)
Also try Walmart, for a good price…I got mine quickly, even during the holiday rush.
Geekbuying.com actually has the absolute cheapest price Ive seen!
Keep in mind, the Anet A8, comes in parts, and you have to put it together yourself…But thats half of the fun! Once you get it together, there is a slight learning curve on how to print the perfect print…but it's character building! I've learned a lot tinkering with mine! There are a lot of facebook support groups to help and guidance!
Thank me in the comments below 😉
First thing to print?? Um, an action figure of myself, of course!
Other affordable printers to consider:
Have you used any of these printers? Or suggest a different model? Let me know which one is your favorite in the comments below:
---
10% off a custom bobblehead!
Let me send you a coupon code:
---