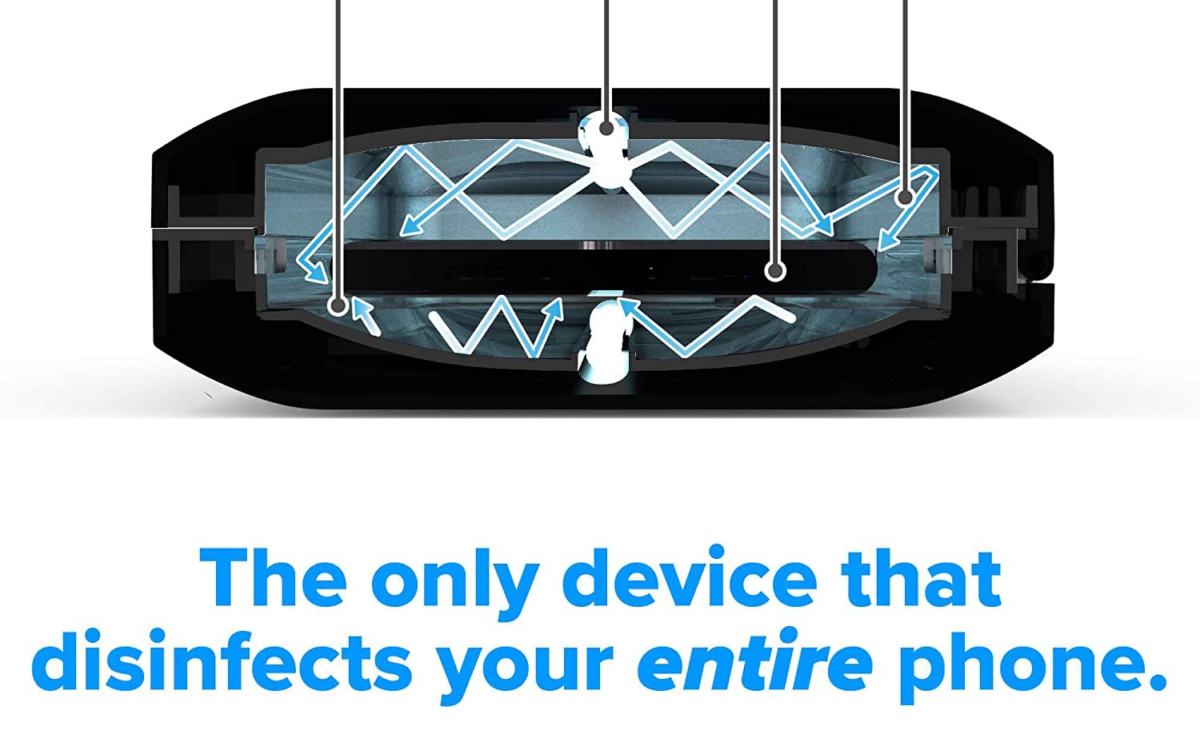 PhoneSoap Smartphone Sanitizer
Unique Gifts 4 Guys —
Your phone is filthy, and you know it. You are guilty of scrolling while pooping, aren't you? I knew it! Well, now is a better time than ever to wash and sanitize your phone with PhoneSoap – A Smartphone Sanitizer!
Did you know our phone is 18x dirtier than a toilette? WHAT??
Clean it!! Sanitize it! Leave no trace behind!
This unit houses two scientifically proven germicidal UV-C bulbs that completely sanitize your entire phone, killing 99.99% of all bacteria and germs. In addition, the unit offers one USB port and one USB-C port for charging.
Sanitize and charge at the same time!
As seen on Shark Tank! Cool! Check it out below: