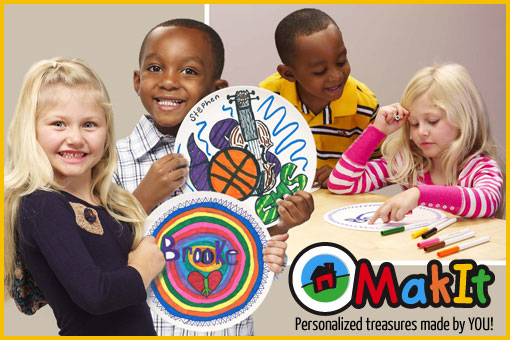 Unique Gifts for Guys — Freeze time and Create-your-own dinner-plate masterpiece! Your childs artwork never looked better, underneath your mashed potatoes…and it will put a smile on your face every time!
You draw it with the included markers and paper, and send it in … To be clear…you buy the box with the markers and template, then you must order the plates, for $11.99 each when you send in the artwork. Initially, you are not ordering the actual plates. You need the pens and template first. This comes with everything you need to make up to 7 plates.
** Do not microwave these plates.


Funny Face Plates
Play with your food all you want! These crazy face plates will keep them entertained at the dinner table, so you can enjoy your meal in peace…*no guarantees on peace and quiet…
Crafted from hotel-quality, food-safe, high-fire ceramics…This recognizable face pay homage to the magnetic hair guy we all grew up with, styling his hair with a magnate and metal shavings…and now, he wants a spaghetti hair do! Dinner will never be the same.


---
More Gift Ideas for him: